Currently the only certified booking engine for WordPress and Joomla
Vik Booking is a plugin for WordPress and Joomla designed specifically for single property accommodation businesses.
It perfectly fits all the needs that a Hotel, a Bed and Breakfast, a Hostel, Vacation Houses or Apartments have.
Build your rooms booking website with Vik Booking!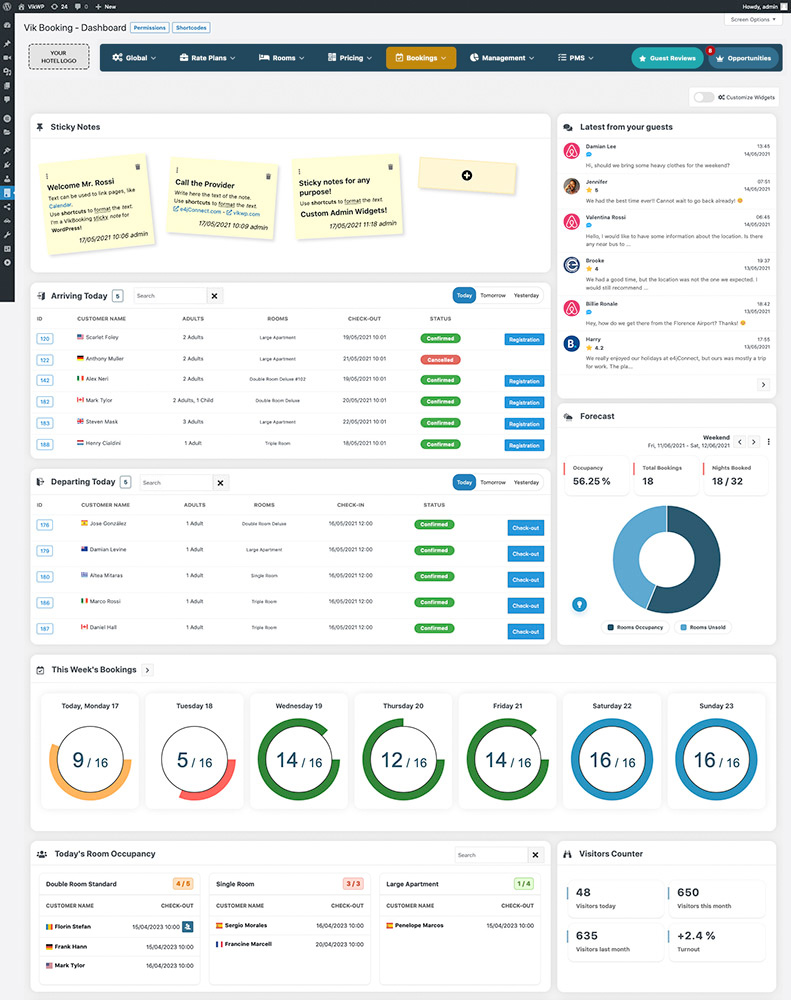 Rooms and Room-Types Management
Set up your hotel rooms as you would do with an OTA. Define the minimum and maximum number of Adults, Children and Total Guests for each room type.
Assign the reservations to specific room units to know exactly in which room your guests will be staying.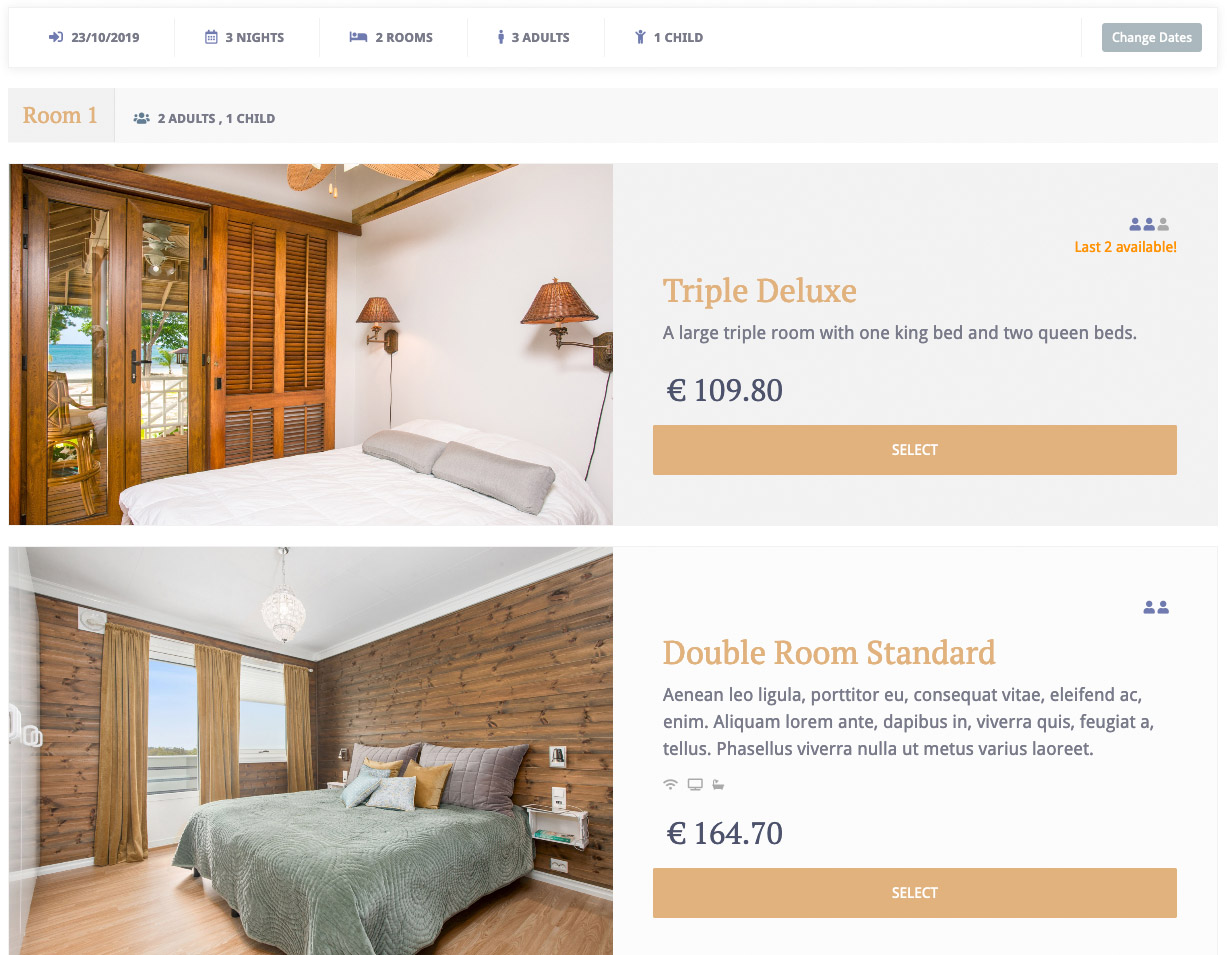 Prices per Night and per Occupancy.
Any kind of pricing model
The Pricing System of Vik Booking was designed to fit any possible pricing policy that the facility applies.
Whether you use rates per nights of stay (LOS), rates by occupancy or per-day rates, with Vik Booking you will be able to set up any possible pricing rule.
Change the default rates on some seasons, holidays, weekends and festivities of the year for seasonal prices and promotions.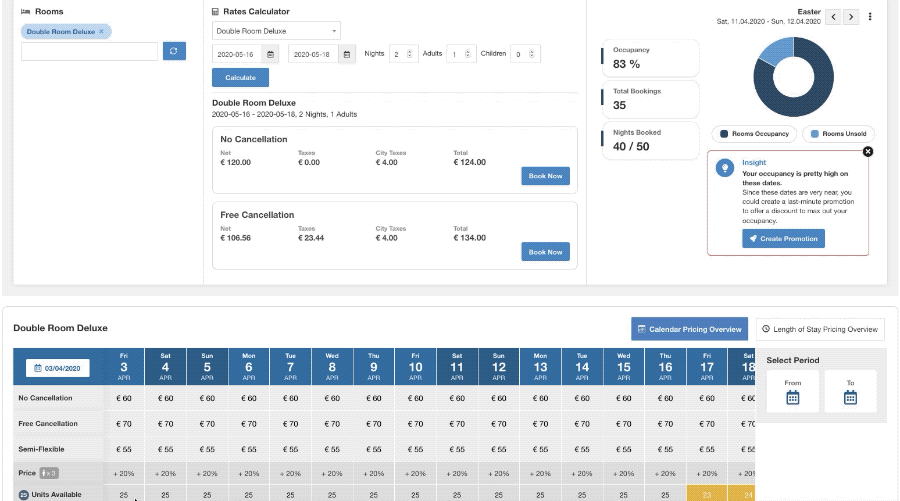 Optimize the Occupancy of your Rooms or Apartments
With the restrictions, you can define your booking rules for certain dates/months of the year. For example, in high season you can limit the Minimum Length of Stay (Min LOS) to 2 nights.
Restrictions can also be used to close certain days to arrival and/or departure. All the restrictions are perfectly compliant with the OTA Standards.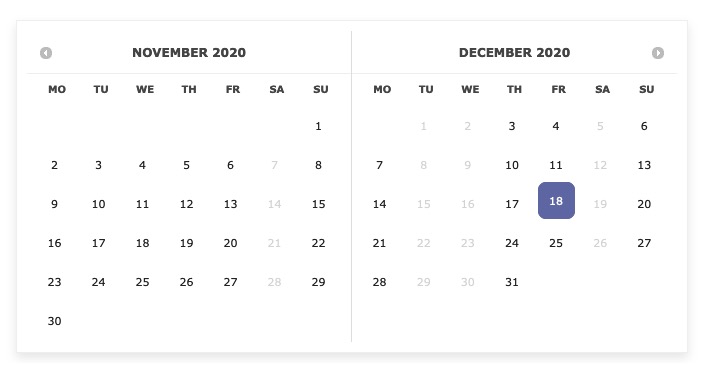 Manual Reservations, Open/Close Rooms with one click
Walk-in customers, or those who prefer to book over the phone, can easily and quickly be registered in the system with the Manual Reservations.
Use the Calendar page to quickly book a room manually. Or assign a customer to the reservation, and set a custom rate for their stay with just a couple of clicks.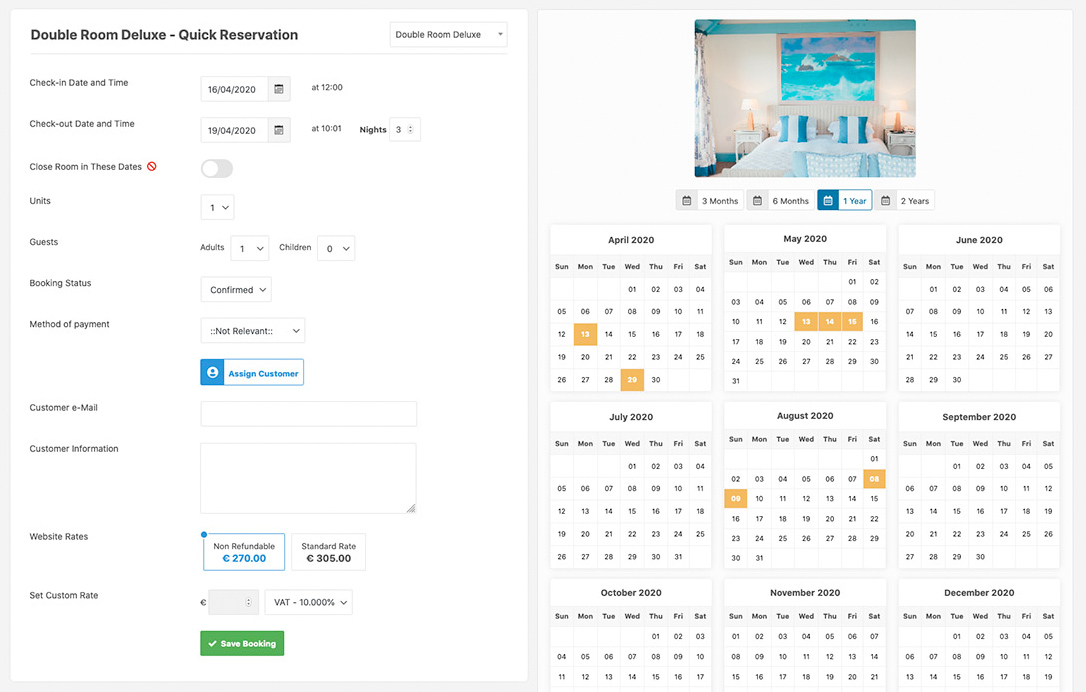 PMS functions tailored for your business strategies
Occupancy Ranking, Revenue, Top Countries, Options/Extra Services, Tourist Taxes and some country-specific reports for exporting data for the Authorities.
This and many PMS more features available on Vik Booking.