BOOKING ENGINE, PMS AND MUCH MORE
Drive More Direct Bookings
Manage rooms, rates, rate plans, restrictions and cancellation policies to collect Direct Bookings from your own website with NO commissions. All bookings will be saved on your website database, not on the provider's database.
PMS, Revenue Manager, Reports
Born as a Booking Engine, evolved and still evolving as a full solution inclusive of PMS related functions. Generate reports for authorities, commercial revenues and invoices. Everything from your own website, where all data will be saved.
Rooms Availability, Customers and Payments
Your website will be your only Extranet Control Panel. Drag and Drop reservations to different dates or rooms, get the information about the Customers, and set up your preferred Payment Gateway. PayPal (standard) is installed by default, over 70 bank gateways available.
PCI-DSS COMPLIANT FOLLOWING OPENTRAVEL STANDARDS
Any Pricing Model Supported
Vik Booking supports any existing Pricing Model according to the OpenTravel standards. Manage your rates Per Day, By Length of Stay, Per Person and Per Occupancy. Seasonal Prices and Promotions will help you adjust your rates through an intuitive Pricing Calendar.
Multi-language, Multi-currency and Secured
Thanks to the built-in functions, you will be able to create a multi-language website with contents translated into any language. Rates can be displayed into multiple currencies thanks to the Currency Converter. Secure the booking process for your clients with an SSL certificate.
Software that you own
Modern technologies for a full solution in the hoteliers industry. By owning the software installed on your personal website, investing on it can only bring advantages to your business. Give more importance to your website with Vik Booking.
This is how Vik Booking works
The booking process, including the payment, will take place entirely
on your own website.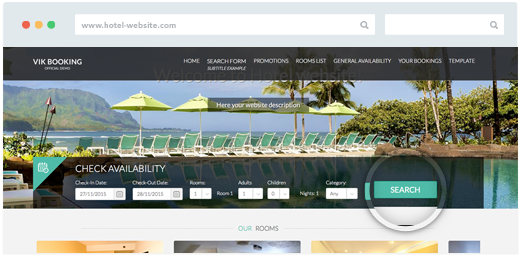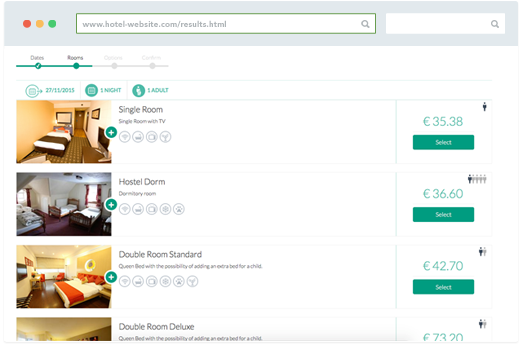 This is how most of the Booking Engines work
The results are displayed on the Booking Engine website where the
booking process takes place.