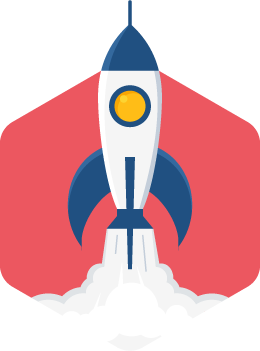 This is a full API connection ("2-way" sync, NOT iCal) with Vrbo.
All the available Vrbo APIs (including Abritel, FeWo Direkt, Bookabach and Stayz) are supported, and so this is the most complete integration you can have for your Channel Manager!
Manage any information on Vrbo through your WordPress or Joomla website
You can really manage every single aspect of your Vrbo Account directly from your Channel Manager.
This is a list of some of the main benefits you get thanks to our full partnership with Vrbo.
Upload custom rates
Use your website to manage your Vrbo rates. No more need to log into your Extranet accounts to change a price.
Bulk upload your website rates in mass to Vrbo, or manage different rates with the ease of one click or tap.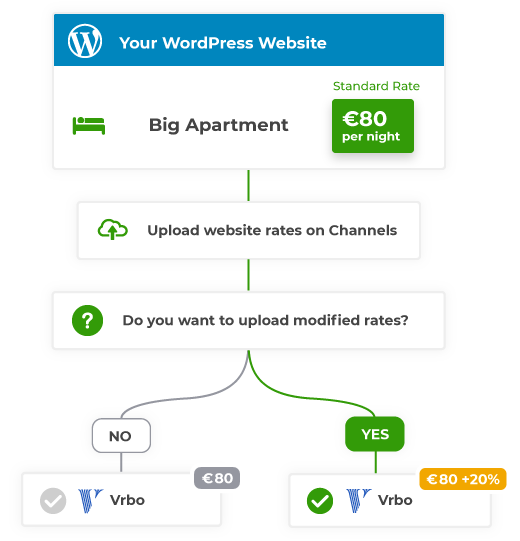 The Vrbo Family and Network
The certified Channel Manager software E4jConnect will provide API connectivity (no poor iCal calendars) with Vrbo and all the related channels of their network, such as Abritel for France, FeWo-direkt for Germany, Austria and Switzerland, Stayz for Australia, Bookabach for New Zealand, as well as for the previous HomeAway network, which in 2020 was rebranded as single Vrbo website, as part of the Expedia Group.
Property Managers will have exposure on all the following brands and get access to 730 million monthly unique visitors on Expedia Group's family of sites if in Instant Booking and not in custom cancellation policy.
Eligible listings are automatically enrolled in the program. Currently, the following types of listings are eligible for the Expanded Distribution Network are: listings offering online booking, online payments and are in good marketplace standing.
Commission: commission on the Expanded Distribution Network is charged at the same rate as Vrbo.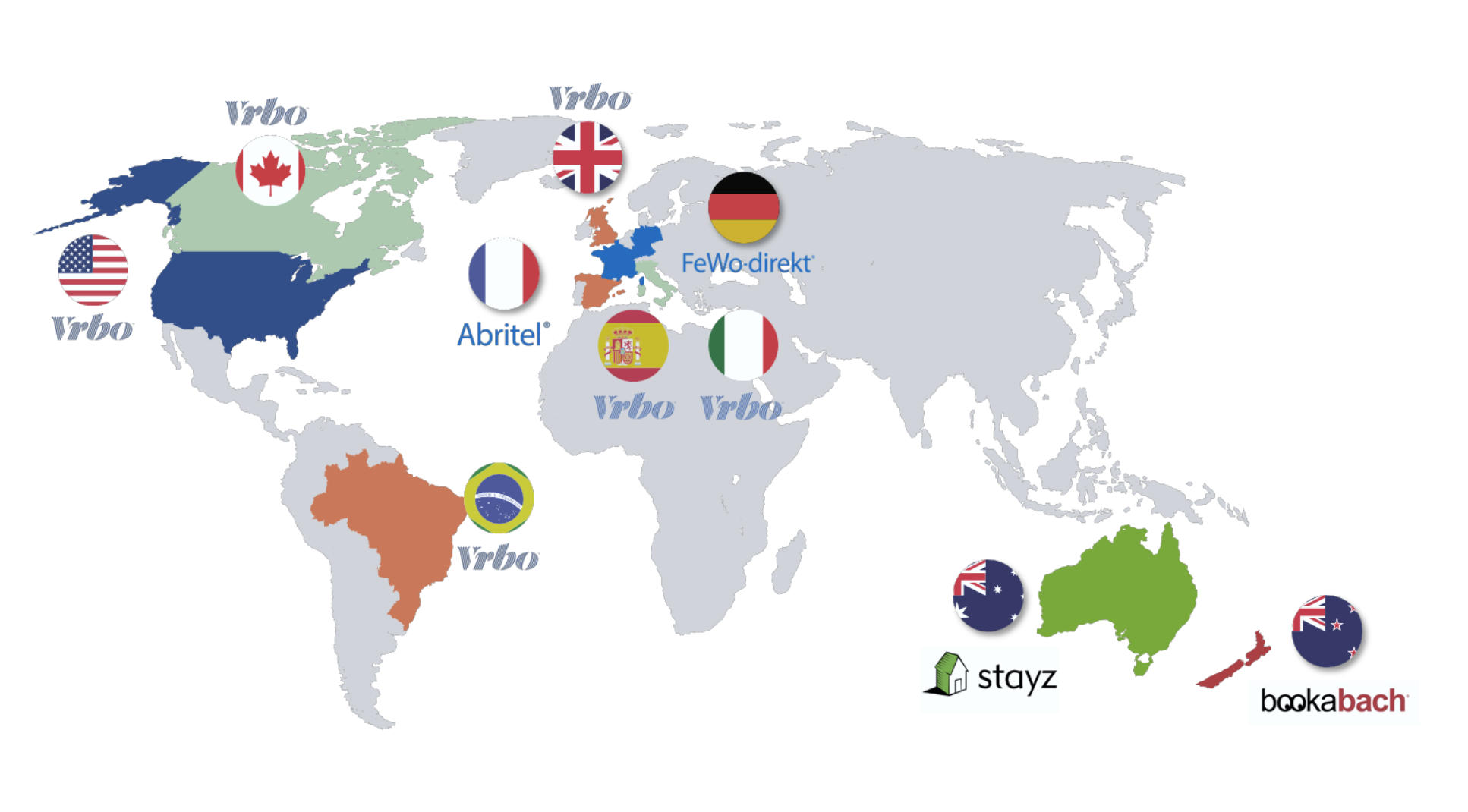 Real-time synchronization
Automated synchronisation of the availability for new bookings, modifications and cancellations.
Listings with Room-Type Inventory
This magnificent feature will allow you to manage listings with multiple units available, like for a Hotel.
Listings contents and photos
You can quickly manage the contents and photos of your listings directly through your own website.
Listings descriptions, rooms and translations
Manage the descriptions and translations of your listings, describe the rooms and more.
Booking Settings and Availability Rules
Adjust the check-in and check-out times, minimum and maximum days of advance notice and more.
LOS, OBP, Per Night Pricing Models
Any possible pricing model is supported, per length of stay, per occupancy and per night.
Vrbo
Travellers
Spend More
Vrbo Travelers spend 5x more than other travelers on accommodations and 2.5x more on Vrbo than other competitors.
Stay Longer
Travelers stay 1.2x longer and book 2.1x earlier on Vrbo compared to other competitors.
Whole home, Whole family
Average number of people on a Vrbo trip is double other vacations.
Take advantage of the seamless integration between e4jConnect and the Vrbo Netwrok.
Save time and money.

Your rates, availability, bookings, and more update dynamically from the Channel Manager to the Vrbo travel platform, eliminating tedious and time-consuming tasks.

Manage your business your way.

Control pricing, calendars, cancellation policies, and more for your listings with e4jConnect.

Expand your reach with global exposure.

e4jConnect automatically distributes your listings across the Vrbo Network. Your listings are also eligible for Abritel, FeWo Direkt, Bookabach, Stayz, that receive 100 million daily searches on average.
What are the Property Manager requirements to onboard on Vrbo?
Do you need help with Vrbo?
What's needed to start using the service?
All you need is the Booking Engine, the Channel Manager, and an active e4jConnect subscription for the desired channels.
Please note that our "Vik" plugins require you to have a working website built with WordPress or Joomla.
Already have our "Vik" plugins?
The only thing left is the subscription for the e4jConnect Channel Manager service. Choose the channels you wish to connect.
And you'll be all set!
Subscribe now
More than 6000 accommodation owners are already saving money from OTA commissions thanks to e4jConnect
What our clients say
No profit sharing, handle everything on customers website end
I choose this software because is the most complete and native channel manager for WordPress. Contrary to others, it synchs all bookings (otas included) on the database of my website. Now I manage everything from my website, without sharing my profits with external portals.
— Chandra, Owner of Central Beach Inn
I've reduce my time of work!
Thanks to the Rooms Categorization and the Channel Manager I've reduce the time of work. The plugin is very intuitive in almost all of it. I love the teamwork!
— Bonito Inn, xSpider Sistemas
Awesome Support!!
Despite this is the best solution for hotels, and saves you much time and money, is the support that makes the difference. The support is really outstanding, keep it up, guys! Many thanks.
Use the connectivity service you know and trust via E4J
with the Vrbo marketing platform.
Our excellent connectivity and partnership means more visibility, bookings and revenue for your property.