This page will explain to you how to connect your Booking.com account to VikChannelManager. First of all, you will need to log in to your Booking.com Extranet Account.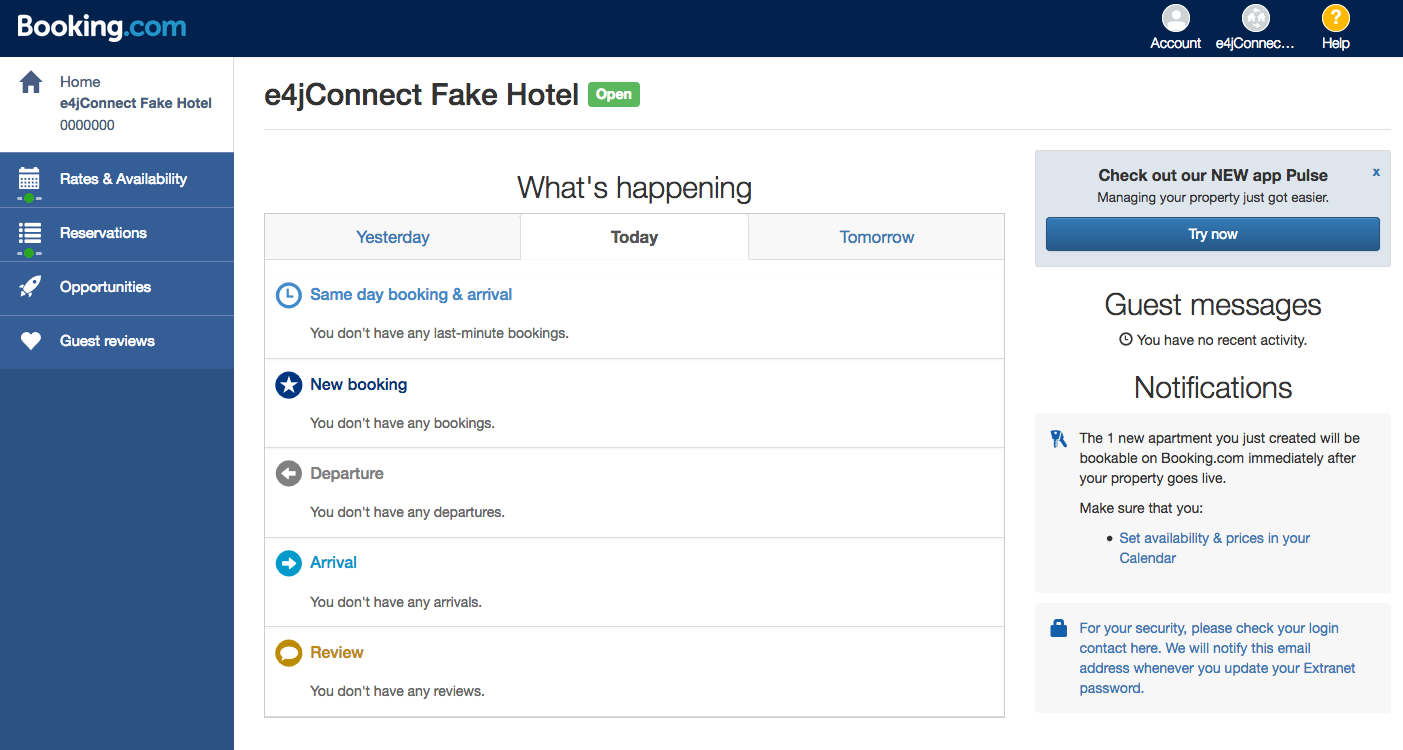 Then, you must select the "Account" menu option. This will open a dropdown menu, from which you must select the "Channel Manager" option.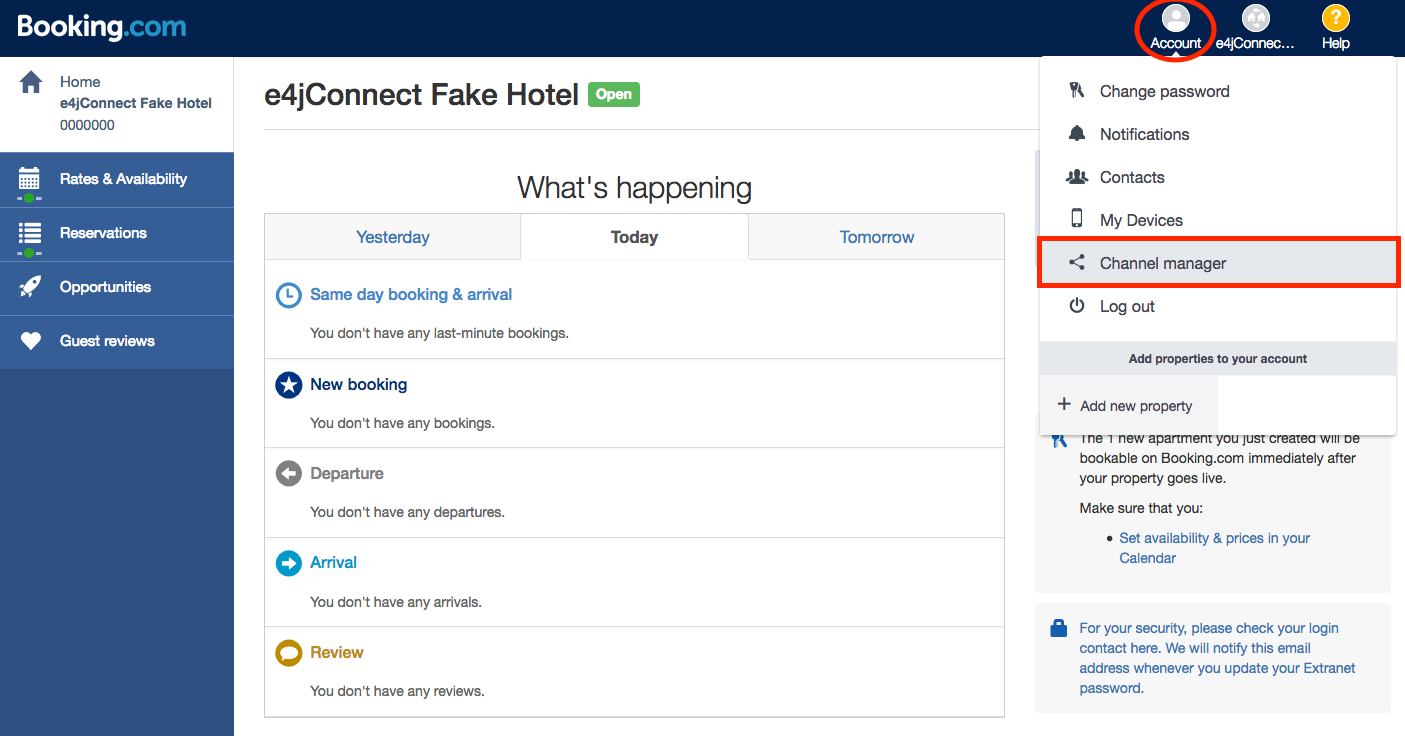 You will then be redirected to another page, from which you will be able to select your Channel Manager Provider from a list. We will be listed as "e4j - e4jConnect".
Once you have selected your Channel Manager Provider (our company, "e4jConnect"), Booking.com will send us a connection request for your property. A member of our team will confirm the request as soon as possible. During the office time, we usually confirm all connection requests within 15 minutes, but in any case you can drop us an email if you see we are taking longer to accept your connection request.
Once all of the connection steps will have been completed, your Booking.com account will be connected to Vik Channel Manager. Please notice that if you are not, the Channel Manager will raise errors like "Access Denied ...".
Please refer to the screen shot below to see what your Extranet account will show when your Channel Manager connection is fully active. Only at this point you can start configuring the Channel Manager with Booking.com:

Attention: if your Extranet account does not contain a "Channel Manager" option, it might be because you're using a different Extranet version. The version represented in these screenshots is the "Plus Extranet" version, but the "Channel Manager" option should also be present on the "Classic Extranet". If you are using the "Light Extranet" version however, there will be no "Channel Manager" option available. To connect with VikChannelManager, please contact your Booking.com Account Manager, as you will need to change your Extranet to the "Classic" or "Plus" versions.
Last Update: 2022-05-11 10:12
85% of people found this helpful.