Use our service to connect your website with the
trivago marketing platform.
trivago's hotel search allows users to compare hotel prices in just a few clicks from more than 200 booking sites for 1.3 million hotels in over 190 countries.
The service is currently available in the following Markets:
trivago.it | trivago.co.uk | trivago.ie | trivago.com (US) | trivago.com.au | trivago.ca | trivago.in | trivago.com.my | trivago.com.mx | trivago.pt | trivago.gr | trivago.ch


Rate Connect
Rate Connect enables hoteliers to easily promote their website rates on trivago to drive direct bookings and lower distribution costs.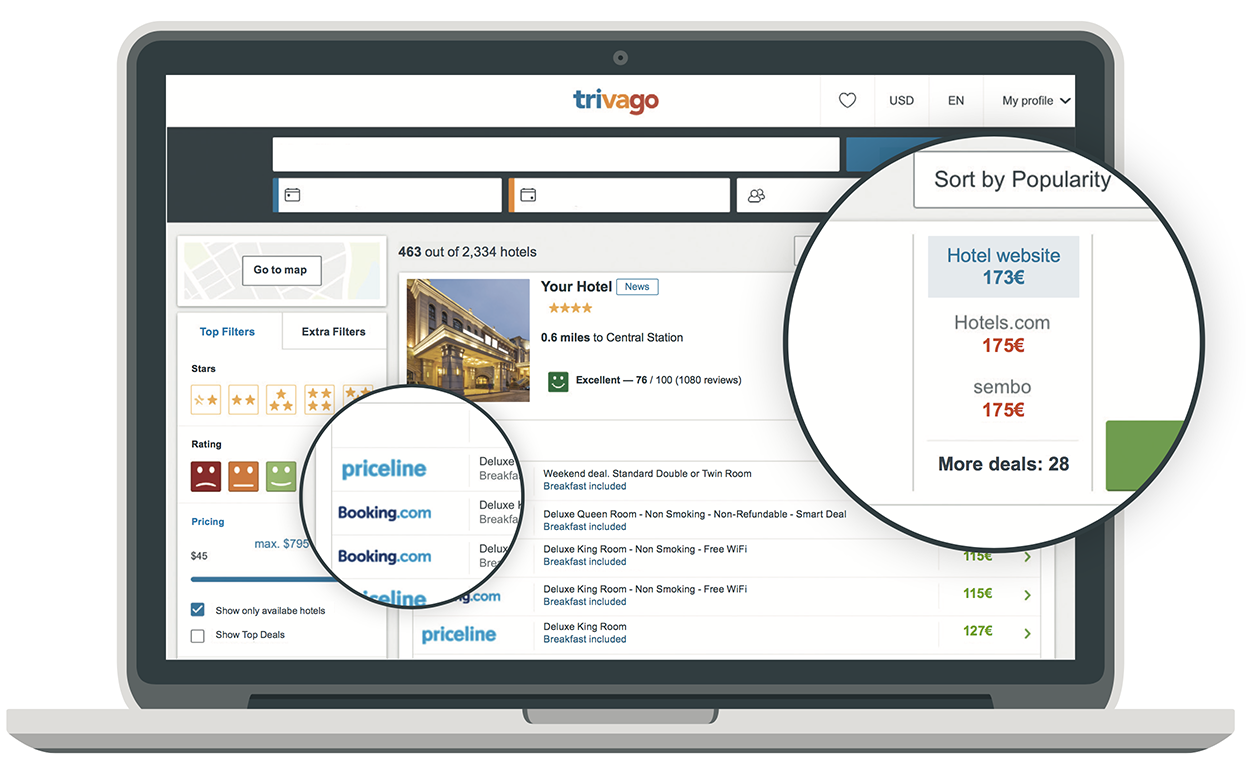 Starting a Campaign
Log onto your Hotel Manager Account Gain an overview of your profile and update your information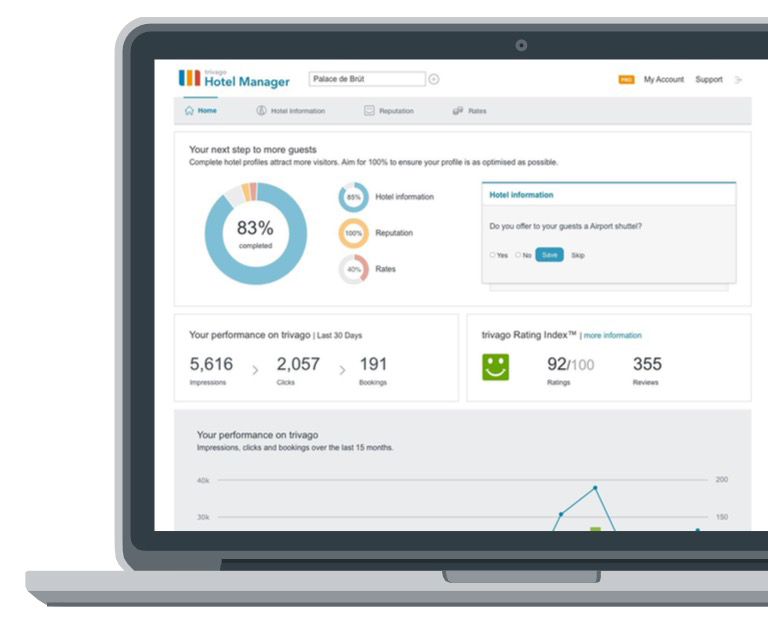 Complete budget control
Integrated spending recommendations help hoteliers set their own budget, which can be adjusted from month to month. No risk of overspending Step-by-step consultancy Maximized performance and ROI Budget allocation across selected markets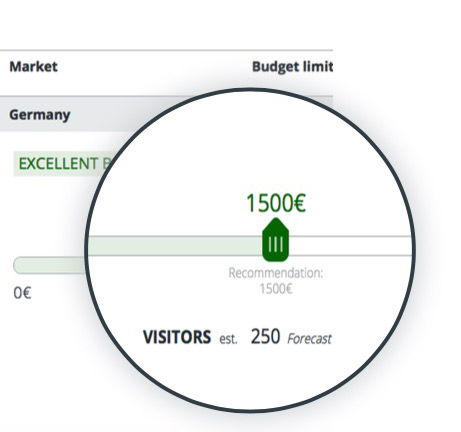 Automated CPC optimization
Based on daily market conditions, unique CPCs are automatically adjusted for every market to ensure the best possible invest- ment of the budget. Reduced risk of possible user errors Hoteliers remain competitive User friendly and time efficient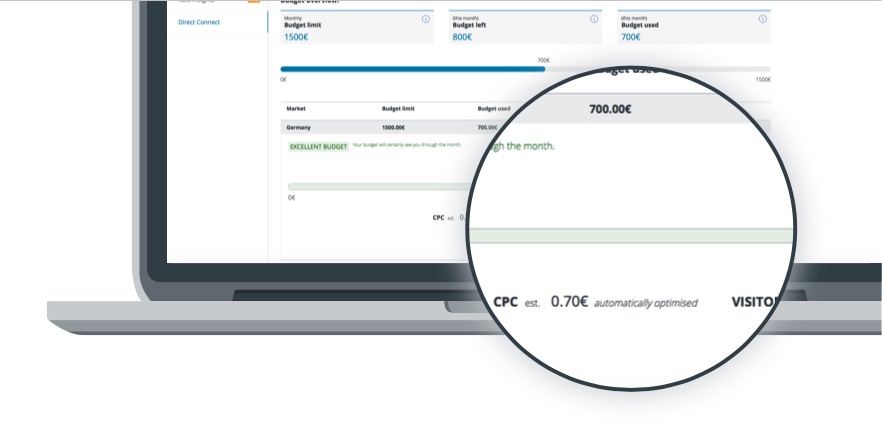 Performance tracking
Clear and simple analytics show hoteliers exactly how their campaigns are running and how they can be improved. Complete overview of campaign performance Quick and detailed insights Progress monitored over time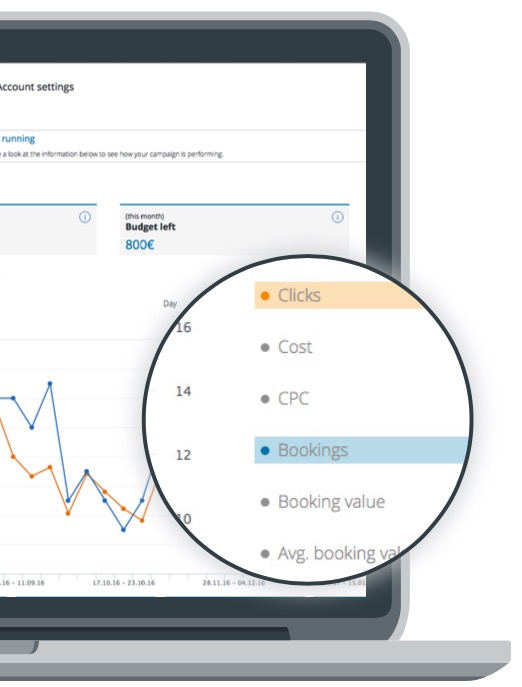 Why partner with trivago?
1.4 billion visits per year

trivago is a leading hotel metasearch. This is why millions of travelers turn to it when looking for a hotel.

Success is in your hands

You decide how much of your business is generated through trivago. Registered hotels with top-ranked profiles enjoy 35% of their bookings through trivago.

Creating an account on trivago Hotel Manager is free

Building a profile that stands out gives you a higher ranking in the search results. The more information, images, descriptions you provide, the better trivago can promote you to the right visitors.

the trivago Hotel Manager tool

Over 280,000 hoteliers around the world trust us. Register on trivago Hotel Manager to discover why.

Got questions?

You can contact trivago for any questions related to the Rate Connect service, by sending an email to Questo indirizzo email è protetto dagli spambots. È necessario abilitare JavaScript per vederlo..