How to renew your subscription
Renewing your subscription before or after its expiration date is pretty easy.
First of all, you need to log into your e4jConnect.com account, the same one as you used for the previous subscription(s), and then click the "Your Account" link in the top menu to find your latest subscriptions.
It is fundamental for you to log into the same account as the one you previously used to make the other subscriptions, this way the system will renew or extend your subscription. Instead, if you used a different account, the system would generate a new API key for your Channel Manager, which would need to be re-configured. For this reason, using the same account is very important to avoid problems.

You've got two different options to renew your subscription, no matter if this has already expired, or if it's going to expire soon.
1. From the page "Your Account", open the last subscription order and click the button "Renew Your Subscription" as displayed in the screen shot below. All your active channels will be added to the cart to let you confirm the order and proceed with the payment. By creating a new subscription order you will renew your subscription.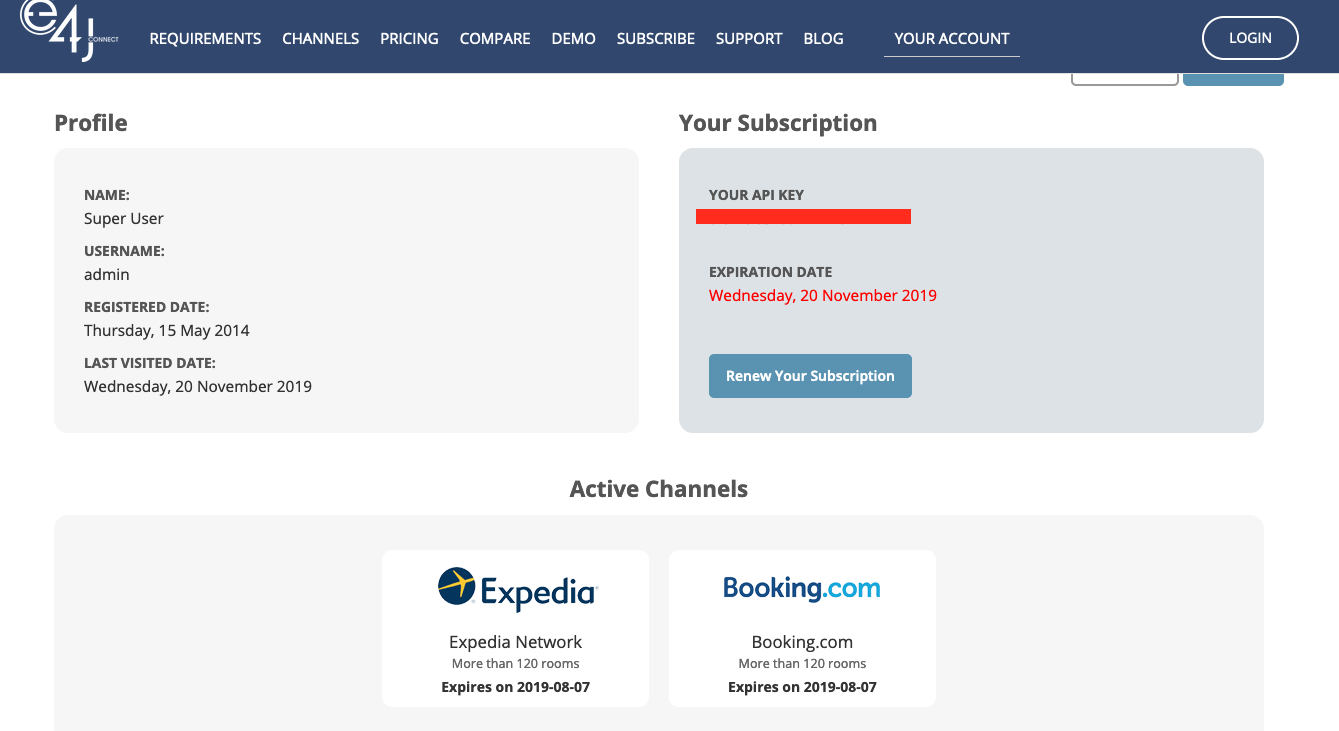 2. From the page "Subscribe" you can simply add to cart the channels you wish to renew. By making a new subscription order with your existing account you will renew the selected channels for the desired duration.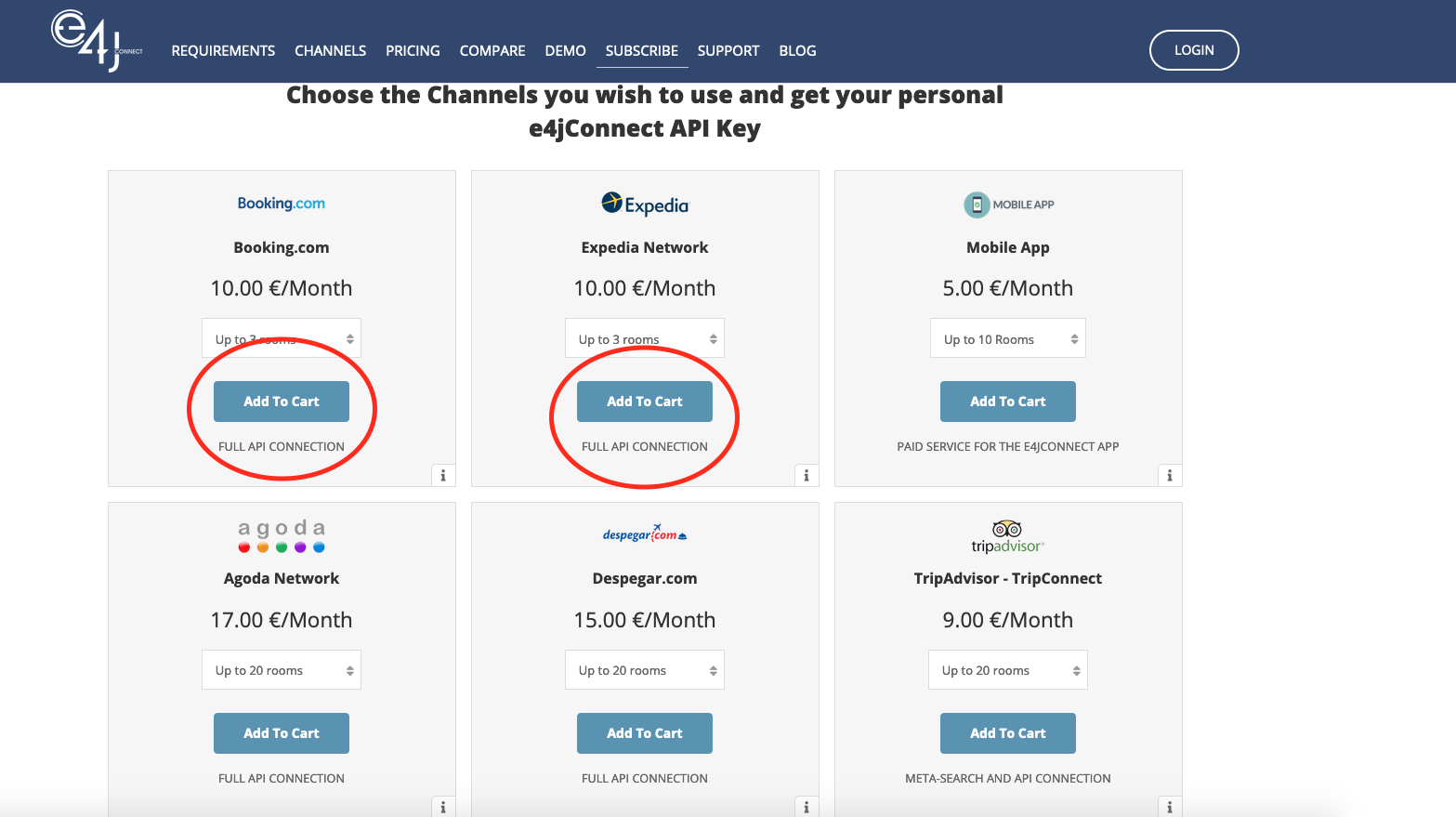 Once your new subscription order will be "Confirmed" (after making the payment), your expiration date for the API key will be instantly and automatically renewed. This is valid for both the options listed above to renew your subscription.
Also, do not forget that whenever you are placing the new subscription order, you are allowed to add or remove as many channels as you want from the cart.
Last Update: 2019-11-22
88% of people found this helpful.